Organizing a virtual college tour in Covid-19 pandemic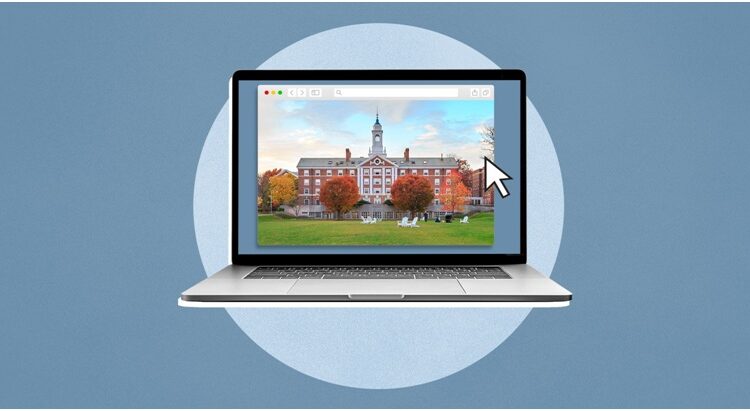 Today, several colleges are focusing on 360-degree video and virtual reality for greeting potential students to campus from hundreds of miles away. A virtual college tour could work as an early sorting tool for students considering colleges or as an alternative for those who cannot visit. Look for more info on virtual college tours for high school students.
The college representatives say that virtual college tours is an effective approach for students to familiarize themselves with campus. Here are a few tips to know about the college without stepping inside.
Visit the official site of the college
Be prepared to learn about various classes provided by the college.  Additionally, you can discover valuable resources customized to your needs at the student support center that may encompass cultural affinity services, career service, disability services, student success centers, women's or LGBTQIA services, and student wellness centers.
Visit the college review sites
The online college review form is another excellent resource. Here you can find both fantastic qualities of the specific college, and learn about the areas of concern. Each college has its negative and positive qualities. That is the reason why students are conscious about all these prior to choosing their college. Imagine a college site as a shiny pamphlet. They are advertising all the positives of a school, but it is on the review websites where you could find the actuality and both the negative and positive of a college. From the review websites, you would discover areas of concern like finding that a college may have less responsive professors or impacted, tough to attain classes.
That is why by performing research beforehand, intelligent students could identify these challenges, evaluate across their schools and after that, take practical steps.
Give a call to the college officials
Contact the college officials whenever it is possible. You can do this either by emailing or giving a call to the Admissions Department or the department of the major. The potential students can even ask the college officials to be connected with the existing students or graduates to know their experiences.
Final words
Virtual tours of colleges can promote eagerness and expectation among students who have had to postpone their studies due to the Covid-19 pandemic. Overall, virtual tours of colleges can provide potential students with a way of visiting the campus without moving out of the house.