Shift to Digital From Traditional Classroom Learning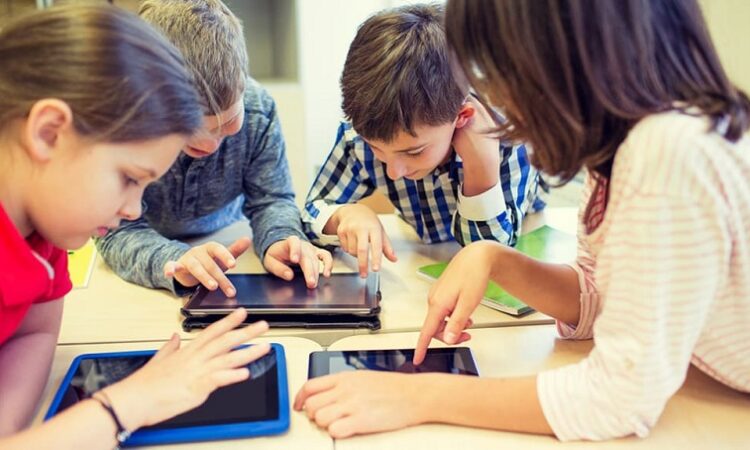 With the improvement in technology, the availability of smartphones, devices, ipads, apps, and the internet is transforming the way we live and learn. Today in the education sector, digital learning is revolutionizing the old chalk and board method of learning in the classroom and improving the learning experience by making it more interactive, engaging, and personalized. Gone are the days when you had to be physically present in the classroom to learn something new. With online learning, today you can learn from anywhere at your own convenience. It has opened up various opportunities for learners, students, and teachers all across the world by connecting billions of people to the idea economy.
Here are some of the benefits of e-learning.
Expanded Learning Opportunities – Online learning has expanded the opportunities for students and teachers. Students can learn from the comfort of their homes and from the best subject experts which are not easily available near their locality. And teachers, professionals from all over the world can impart their knowledge online without traveling.
Flexible Timings – One of the major advantages of e-learning is flexibility. Students can access the content from the chosen device at their own convenience of time and the place. Also, students can watch the video lessons, take the quiz, give an online test, clear their doubts anytime they want as compared to traditional classroom learning where once the lectures are taken, they can't be accessed by the students for the revision purpose.
Better Interactions – Better interaction means better learning. Digital learning provides a better learning environment as students can not only clear their own doubts but can also read and solve the doubts and the problems asked by the fellow students and have a wider discussion and a better understanding of the concerned topic.
Reduced Cost – Digital learning has reduced the external cost involved in the learning process be it traveling cost etc. All the study materials, notes, mock tests are easily available online to the students on the web portals. Students can also download the learning app to access the learning material and for the one on one teaching from the experts.
Personalized Learning – Digital learning enables the teachers to deliver personalized learning as per the requirement and scope of improvement in particular subjects or topics. Teachers can further create the test, provide notes, and can add interactivity to the content. Fliplearn is one such award-winning e-learning app that provides a personalized learning experience with the curriculum mapped for kindergarten to 12th-grade students. It has customized tests, free ncert science, maths solutions and provides question wise reports and assessment of the tests.
High Engagement – Video lessons and gamified learning has resulted in higher engagement with the students. As a result, students are more motivated and interested in developing their knowledge base.
To conclude, e-learning is becoming quite popular and is the future of learning and schooling because of its various advantages.