How Cross Stitch Kits Make Learning Fun and Easy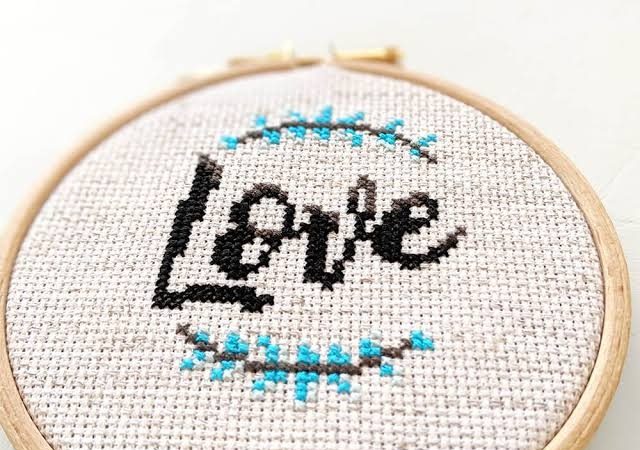 If you want to learn how to cross-stitch, then you are probably interested in buying a kit for it. Such kits come with all the products you need in one package. That said, is it truly the best way to get into the hobby? What can you expect out of such kits in the first place?
In this article, we will go over a few essential things that you must know about picking up a cross stitch kit. Only then can you decide if it's a good entry point for the hobby.
What to expect when picking up a cross stitch kit?
After their first cross stitch kit, most people find the confidence that they now know how to cross-stitch. After all, there's not much to the craft to begin with. The challenge lies in the size of a cross-stitch project and any decorations that you might want to add to it. For instance, you can add Kreinik blending filament to your first cross stitch kit to make it stand out and come up with something truly unique.
Now there are two kinds of cross stitch kits on the market — stamped kits and counted cross stitch sets. The difference between the two is that in the case of stamped packages, the design is directly printed on the material (Aida fabric) similar to that of a coloring book.
Counted cross stitch projects, on the other hand, requires that you "count" on a pattern as you stitch unto the material. As you might imagine, this makes it more difficult compared to a stamped kit wherein you can focus on learning how to cross stitch by repetition. Still, many people prefer a counted cross stitch kit over stamped ones and marvel as their work starts to take shape. Also, the ability to read a chart or pattern can come in useful as you take on more advanced projects in the future.
What materials are inside a cross stitch kit?
Whichever type of cross stitch kit you choose, you can expect that it contains all that you need to complete the project as advertised on the package. This includes a piece of Aida fabric, needles, Kreinik threads, and a chart. Most patterns in cross stitch kits for beginners are relatively basic, although you can always find something bigger and more complicated.
What is it like to cross-stitch?
If you ever played a game of tic tac toe, then you already have a good idea on how to cross-stitch. You take your needle up from a leading corner in the grid material called Aida cloth, and take the needle down on the opposite corner of that same grid, just like the diagonal line you make when you are playing tic tac toe. Then you bring your needle back up on the other leading corner and diagonally back down at the other bottom edge of the grid to make the x.
One thing to remember when working on your first cross stitch kit is to never tie a knot before starting your stitches. Leave a bit of the thread so that you can sew over it as you make additional stitches. Doing so also lets you run your needle under some of your previous stitches as you switch colors to prevent them from coming undone.
Another tip is to use what's called an embroidery hoop, which may or may not is included in a cross stitch kit. This tool is useful for holding your Aida fabric in place as you work on your cross stitch project.