Importance of Nursery Admissions to Parents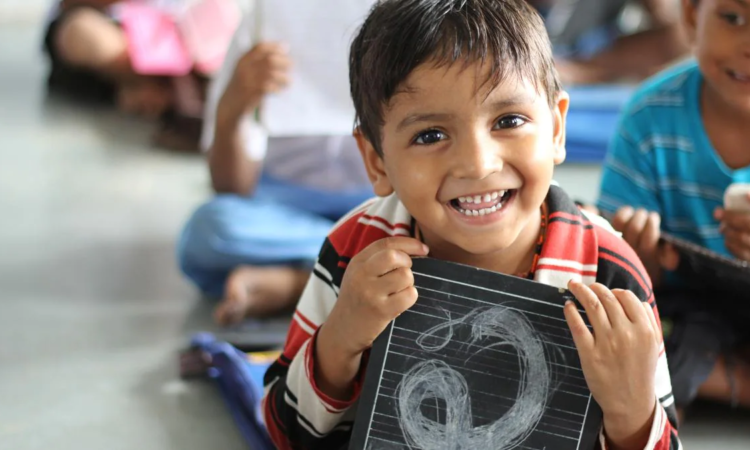 Children start their schools by the age of 3 or 4 but it really starts before that. Parents are very conscious and they even go that extra mile to get their kid admitted to the best school. According to their income they choose the school for their kids, even many will look for a school who has good accreditation overtime. Here we will discuss the importance of nursery admission,
Why is necessary school important for kids?
About 87% of a child's brain develops during the first five years of life. At this time the children will undergo rapid cognitive, social, emotional, linguistic, and motor development. Many researches done on Pre School education have shown results that children taught skills at an early age will usually have improved social skills. Not only that they have fewer behavioral problems, and have good grades on their academics without any special guidance. When the learning is imparted in a friendly and playful manner, it automatically develops self-confidence in each child. This even reflects in their overall personality development. This makes many parents get the Nursery admission form for the kids when they start 2 years.
It doesn't stop there; it also gives other important skills such as taking initiative, obeying to elders, helping others, sharing etc. New set of audience is introduced to the kids in the kindergarten, which gives them an opportunity to communicate with others more easily. Even in some kids it will help to increase their language proficiency. What the child learns at this early stage will remain the same throughout their lifetime. This gives an exposure to a lot of extracurricular activities. With the help of the playful, the foundation is stronger for the kids.
The Nursery standard has to be taken care of more as it is the stage which gives a core quality development for them throughout their life. According to a survey about 12% of children change their schools after Nursery. In short, the Nursery school is going to decide the further education for 14years of life. Who is going to be their friends, support, values, ethics etc. Along with the education it is even important to have good behavioral qualities.
Parents and schools nowadays start realizing the importance of preschool and adopt unique ideologies to emphasis on impart quality education. Parents are really concerned about the quality education they offer in a kindergarten and schools will provide answers to them by the curriculum and the infrastructure they follow.
Outdoor activities for preschoolers play a crucial role in their holistic development. Beyond providing physical exercise, outdoor play offers a myriad of benefits. It enhances gross motor skills, coordination, and physical fitness, while also fostering sensory exploration and cognitive growth.

Source: 20 Jungle Activities for Preschoolers & Toddlers | OhMyClassroom.com
Importance of Selecting A Good Nursery School?
87% of a child's brain develops during the first five years of life and it becomes important to teach the kids necessary things at that age. Kids excel in their education and also in the grades. More specifically they are confident enough to raise their voice when they need something.
Nurseries are important to lay the foundation for the communication abilities of the child. Helps the kids to be part of many extracurricular activities and makes the kids learn things in an easier manner. So what are you waiting for, choose a good nursery admission for your kid and help them in the learning process.