Why franchise is important for kid's education and development?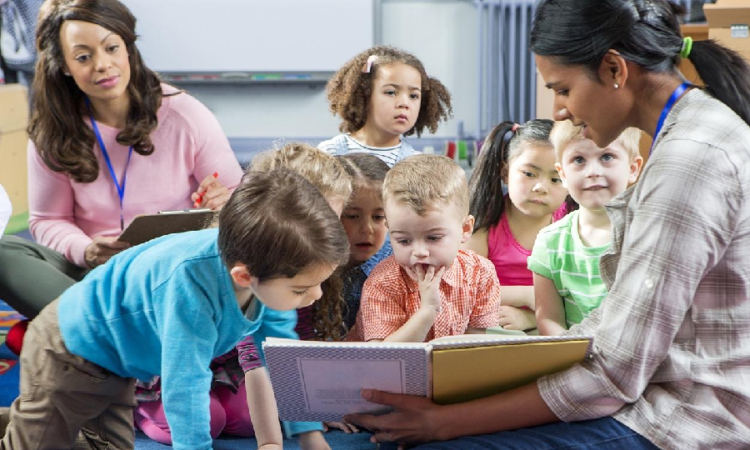 Education is the best part of every kid's life and it is an ever big dream for the parents. They can see the kid's happy smiling face on every new day to school. They should be eager to go to school to learn new things and have fun educating themselves. They shouldn't be loaded with books or homework by end of the day.
Preschool: 
In India, most schools are focused to develop memories with much information. The most valuable for the first five years of a child is mental and physical growth. So it helps the kids learn as much as possible. There are several preschool franchise methods with monthly themes. It educates the child with an interdisciplinary and integrated learning system. To learn successfully make the child engaged and have hands-on activities every day. This is the best methodology to practice in education.
The kids get interested in creative activities and curious in mind instead of burdening them with homework. The preschool franchise methods help the teachers to get thirst of learning in less than 3 hours of school timings. This makes the kids feel a classroom is a safe place and vibrant. Kids will learn rhymes, storytelling, art and music at a holistic level. So kids should deserve confidence, compassion and a creative atmosphere.
Toddlers:
Here toddlers program helps to build a stronger relationship and introduce appropriate concepts. Through meaningful play, parents get an opportunity for strong bonding with their children. Parents can see their children early learning journey and experience. They can interact with other parents and can able to discuss their issues with program experts.
During the program, parents should accompany the children while they performing the task. Children need the guide and support from adults when they face difficulties or challenges in the task. 
Daycare:
Both parents were working five days a week or more. For young moms and dads, it's an emotional challenge to take care of their kids. To resolve their problems daycare helps them to look after their child. For those kids who need stimulating engagement, constant attention and informal learning, daycare will look after them with a loving, happy, colourful environment and safety.
There are several methods used in preschool:
Safe and friendly environment: The classrooms and school have materials and equipment's which are safe to use. For all the children they can learn in a friendly environment.
Integrated curriculum: More than discipline they integrate the themes to learn the extra curriculum.
Lesson plans: In the curriculum, all the activities are planned with learning objectives. The facilitators conduct the activity in the class by keeping those specific objectives in mind.
Believe in individualization: Each child is unique, they possess some abilities. To reach their goal they encourage growth by social, intellectual, physical and emotional.
Beyond the classroom learning: They help to learn more by creating episodic memories effectively at schools. Some kids can't able to remember vocabulary, procedures, facts and the trip details a whole year ago. Kids used to love movies, trips and activities. So they create strong episodic memories in kids by special days, culminating activities, field trips and guest lectures which is related to the main theme.