How Digital Classrooms are Changing the Education Landscape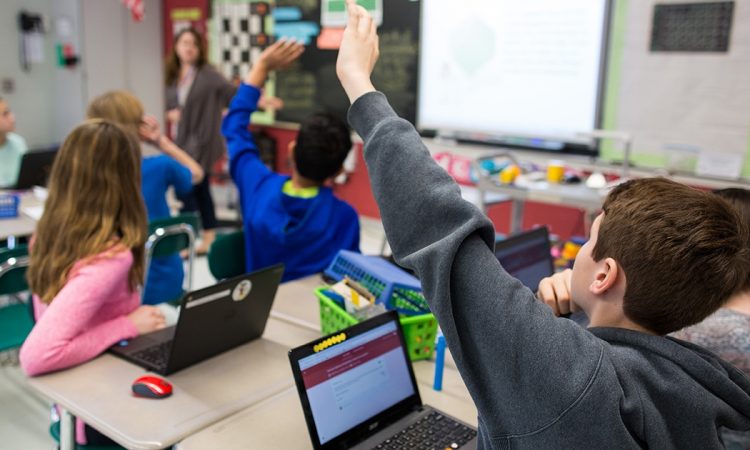 With the popularity of school management software and technological tools, classrooms are going digital. It is a great way to improve the effectiveness and efficiency of education. Through digital platforms, it is possible for students to learn and teachers to teach anytime and anywhere. 
It Makes Education Affordable 
Financial constraints can limit a person's access to quality education. With a digital classroom, this is no longer the case. It is cheaper compared to going to a traditional school. As long as you have a compatible device, you can access educational materials available online. 
It Makes Learning Engaging and Entertaining 
Through digital classrooms, such as what Ayotree can offer, video and audio can be used in teaching. This improves engagement without losing the relevance of the course. This improves the experience of the students compared to what they can expect in a traditional classroom set-up. 
Because of digital classrooms, printed textbooks are slowly being extinct. They are now available in digital formats, which are easier for learners to consume. Not to mention, it is also more portable. Rather than bringing thick and heavy books, they can all be saved in a digital format that students can access anytime and anywhere. 
It Personalizes Education
Personalized learning benefits students. With this, teachers can use digital classrooms to deliver personalized experiences, acting upon the assumption that students have unique needs. Because of the differences in their needs, there should also be distinct approaches to how they are taught.  
It Improves Outcomes through Data Analytics 
Educators can leverage analytics to assess the performance of their students and identify the potential ways to improve. Digital classrooms help in providing real-time assessment and quick feedback. It uses key metrics in understanding the needs of each student. 
It Facilitates Better Communication 
It is also believed that digital classrooms can improve communication not only between students and teachers but also between teachers and parents. With the right tools, busy parents can still be easily updated about the performance of their kids. 
Another good thing about a digital classroom is its ability to foster a more collaborative learning environment. For instance, it allows students to share and edit files electronically. They can collaborate with their classmates online on their projects. They can also easily collaborate with their teachers. 
It Improves Accessibility 
Digital classrooms make education accessible as it eliminates geographical boundaries. It does not matter wherever you are. As long as you have internet access and you are a registered user, you can use a digital classroom. Even if you are in your bedroom or out on a holiday, you can learn. 
Online education will not replace traditional classrooms. Nonetheless, today's digital classrooms deliver a wide array of benefits for both the learner and the teacher. From affordability to accessibility, the benefits can convince you that when it comes to learning and teaching, digital is the way to go.