How to make homemade clay for kids??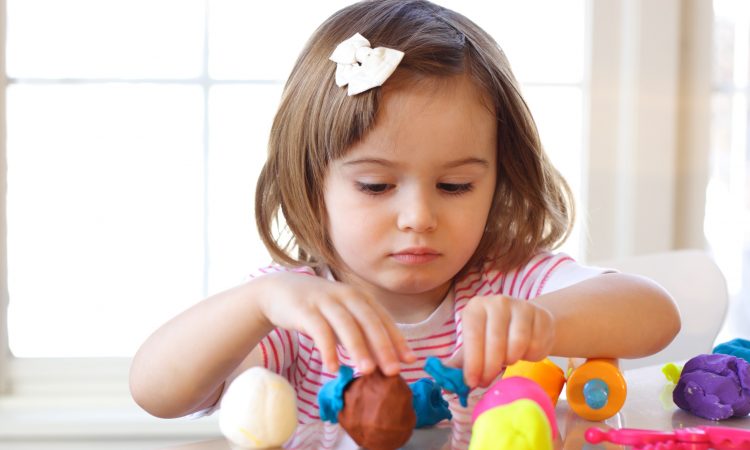 Kids love to play with clay and it encourages little ones to get creative to use their imagination. Clay is a little messy but doesn't worry about that you can find some stain removal for cleaning up afterward. There is no better activity than playing with clay! Clay will encourage their imagination and improves their creativity. If you are caring for kids then it's the time to make clay for kids that's safe and easy to use.
Tips to make homemade clay for kids:
Here is a quick and simple recipe for homemade clay that helps to improve your kid's creativity.
Mix one part of PVA glue which is nothing but the white school glue that available in all homes and take two-part of cornflour that is used to thicken your soups and sauces.

Keep mixing the mixture until the cornflour as well incorporate and it should not take too long.

The dough should look and feel like fondant icing and it should be quite soft and easy to mold.

Now your clay is ready and it is the time to start making up your models. Clay will eventually begin to harder and it's easier to mold when it is fresh.
Clay model for kids:
One of the best things about clay for kids is that it's an activity that can be simple or challenging. When your kids begin to start the hang of molding and shaping the clay then they will create pretty things they can dream up. Here are some simple tips to create,
Clay balls: it is easy to create and they are combined to create some interesting models. For example, try making up a bunch of clay balls then sticking them together one by one next to clay balls to make caterpillar than add some legs.
Clay bricks: making clay bricks also easy you can also use old square and rectangular cookie cutter for uniform size and shape. With enough clay bricks, your kids could build a tall tower, a fire station or anything else your little ones are interested in.
Clay sausages: it is simple to make by rolling clay out to make long, sausage-like shapes. Create more than 7 sausages and colour them using the art colour. Give some time for drying and form them into a rainbow shape. Another one by make 2 sausages and roll just one up to make a snail shell that sits on top of the other.
If you finish making your model and use a soft paintbrush to carefully wipe away any powdery bits. This makes your model smooth and nice when it dries. If you want to hang your models then use a pencil tip to make a small hole before the clay dries.
Don't end with making the model, once you made up your clay model place them on a flat surface that they won't stick. Allow them to rest for one night and they will be hard to touch; now it is ready to be decorated with whatever colours you like. Decorate your clay models with the help of markers, art colours, felt tip pens and crayons are the best options.