What Attributes to the Top B. Arch. Colleges in Maharashtra?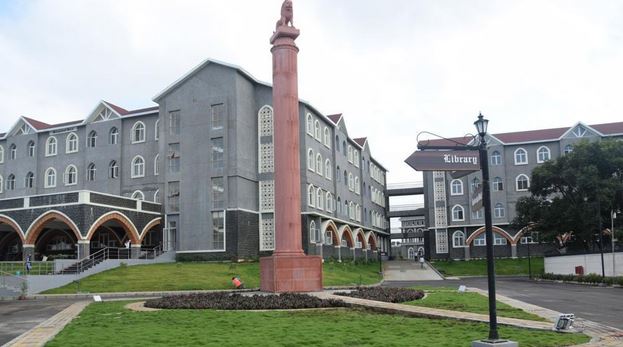 Learners who have opted to go for B. Arch college in Metropolitan Areas can list the top B. Arch. colleges in Maharashtra from here. Architecture impacts every part of our lives. The houses in which we live, the offices in which we work, the areas in which we spend our leisure moments, and even the roads we travel. Anything that's developed around us has an influence. This applies even to the buildings we don't enter but only go by every day.
Who is a successful architect?
Architects have a remarkable ability to be a leader in planning, delivering, and maintaining the contemporary world. Architects require a wide variety of skills: artistic, visual, technological, interpersonal, and social.
A successful architect would have a relationship with structures and layout. He would also have the potential to synchronise several projects at once, consider diverse choices, and make straightforward judgments. He must have to work together with others as a team, know others' interests, and express his ideas successfully.
Four Top B. Arch. colleges in Maharashtra:
An Architecture college is where a budding architect polishes his skills and grows to be a professional. Following are a few of them:
SMMCA- SMMCA is also known as Smt Manoramabai Mundle College of Architecture. It is affiliated with Rashtrasant Tukadoji Maharaj Nagpur University and is based in Nagpur, Maharashtra. The College's mission is to provide a value-based learning structure that makes it self-reliant and responsive to social needs and motivates it to achieve an education. The College Society offers the requisite financial, technological, and human capital and facilities. This helps to establish the university as one of the most radical centres for architectural education. The College has built solid professional ties with top schools and universities in India as well as abroad.
S. Raheja School of Architecture– L. S. Raheja School of Architecture is located in Mumbai. It was founded in 1953. It is accredited by AICTE and is affiliated with the University of Mumbai. This School of Architecture provides four courses in two streams. This includes Engineering, Design. Multiple campus facilities like Auditorium, Canteen, Computing Lab, Library, Classrooms, Cafeteria, Labs are available. It has made its place in the top B Arch colleges in Maharashtra.
Rizvi College of Architecture– The Rizvi College of Architecture was established in 1992. It provides B Arch and M Arch programmes to their learners. The College was given the distinguished appreciation of Part I and II by CAA.
Academy of Architecture, Mumbai– The College never quit widening its horizons and restructured its courses to accommodate the demands of current dynamics. It continually increases the level of all-around preparation so that its students become effective practitioners who can face future needs. The atmosphere at the Academy itself provides a sum of the uninterrupted educational experience.
Architecture is a discipline of the planning and construction of structures. It's an art style, and there are several reasons why one would consider studying architecture. Architecture might transform your lifelong love for design and creating beautiful objects into a fruitful profession of building your vision.