Why Preschool Education is important for all-round development of the child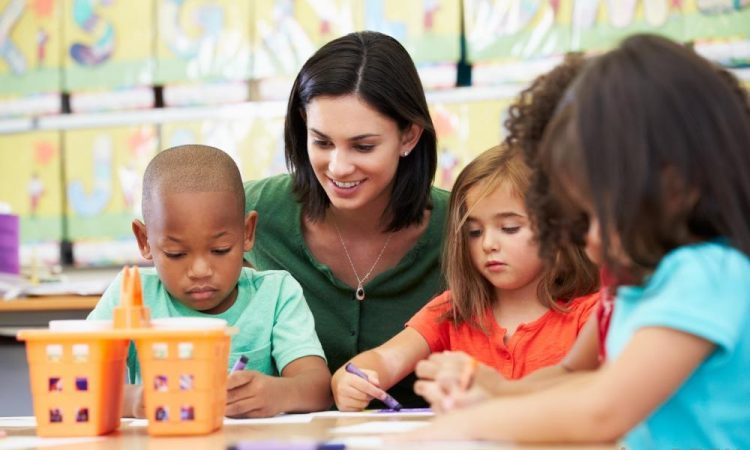 Babies start learning before they step into this world and the learning starts when the baby is in the mother's womb. As per a study, unborn babies listen to their mother's talk during the last 10 weeks of pregnancy. It is even miraculous that at birth, the kids demonstrate what they have heard.
Once a baby is born, parents spend a good amount of time on planning & securing their child's future. Indian parents spend a good amount of their life's savings on their child's education. Many of them even start hunting for the best preschool when their kid starts walking. Though Kindergarten schooling is not compulsory in India, parents of kids aged 3~6 years old start the search for the best preschools as soon as the child is born.
Preschool education plays a key role in the development of the child as the preschool curriculum revolves around the mental, physical, and emotional development of the children. Many Indian parents are of the viewpoint that their child can learn similar things that are taught in preschools at home itself. Though this argument is partially correct, the bigger picture is that preschools offer the child a learning environment that can never be found at home.
As parents, you might be playfully teaching your child about drawing, singing, dancing, and other activities but the teachers at preschools follow a different approach to teach kids. In a playschool like EuroKids, there is a mix of activities that are focused on the all-round development of the child:
Free Play Corner

– Crayon doodling, clay molding, etc. to make classroom environment livelier.

Numeracy Time

– Usage of interactive games for learning the magic of numbers.

Literacy Time

– Discovering the world of alphabets through stories & rhymes.

Music-Movement

– Interacting with other kids through music and rhymes.
Circle Time

– Sharing stories and participating in group activities like group reading, etc.
Outdoor Time

– Fun through outdoor games like yoga, sand play, water play, etc.
The preschool learning activities are devised in such a manner that the child gets an opportunity to unearth his/her creativity and in the process, learn something new every day. Preschool learning activities like Play Dough, toy animal movements, etc. are instrumental in the development of the child's fine & gross motor skills. As kids interact with their teachers and with other kids, they get an opportunity to build their interpersonal skills. Providing such a kind of playful yet learning atmosphere at home is virtually impossible!
Preschool games like clay molding, play dough, etc. are instrumental in fine-tuning of the child's fine & gross motor skills as the playful activities enhance their sense of touch. It is important to focus on the child's health & fitness from an early age and very few preschools/Kindergartens give focus to the physical development of the child. EuroKids is one such preschool that has many preschool activities like Yoga, sensory play, and sand & water play thereby focusing on the health & physical development of their preschool kids.
Parents should look for preschools that are close to their home/office depending on their work schedule. Every parent would want their kid to be fresh at school so that the kid can make the best out of the time that he/she spends at the preschool. Preschools should also have CCTV surveillance at the right places in the Kindergarten so that kids feel safe when they are at preschool.
Though pre-schooling is not mandatory in India, parents much send their kids to the best preschool as the child gets an opportunity to make friends and learn new skills via preschool learning activities.