How Team Coaching Can Help Your Organization during COVID-19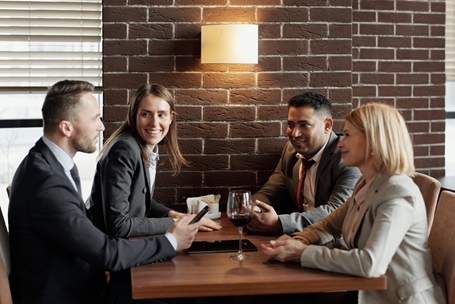 According to a 2020 report of Harvard Business Review, the COVID-19 pandemic has led to:
Lack of clarity of the team's role in the leadership agenda
Reduced interpersonal connections due to remote work
Low motivation
Overwhelming workloads
Now, teams are pushed to meet new priorities and overcome the constraints of a partial or full virtual work environment. But most businesses have failed to motivate their teams and get the optimum output. That's why the importance of team coaching has increased by multiple folds now.
How team coaching plays a significant role in an organization during these challenging times?
Helps In Creating A Psychologically Safe Environment
Remote working situations can develop issues like anxiety and uncertainty. A Team Coach can help a team learn how to acknowledge the stress that it might be feeling during these circumstances. They can help instill confidence in the team and coach them on how to work remotely together and manage disagreement, debate, and conflict in a healthy way.
Besides, a Team Coach also helps team members to:
Become aware of their potential
Self-assess their strengths, weaknesses, and performance
Stay connected and resolve any issues in healthy ways
Reduce stress, anxiety, and conflicts among team members
Helps Bring Clarity Around Short-Term Goals
Whenever an organization goes through a dramatic change, especially in the work environment, employees usually look at their leaders and managers for cues. If leaders and managers in a company start communicating with stress and helplessness, it adversely affects the team. Through team coaching, team members learn how to create short-term and long-term goals and focus on the controllable factors rather than depending on their leaders for cues.
Team coaching enables team members to be accountable for their responsibilities, manage their tasks efficiently, and adapt to change with the least resistance.
Stimulate Innovative Thinking Within The Team
"Team coaching is partnering in a co-creative and reflective process within a team and its dynamics and relationships in a way that inspires them to maximize their abilities and potential in order to reach their common purpose and shared goals."
It means a certified Team Coach can help a team improve their interpersonal skills, maximize potential, and become high-performing.
Commit to improving your own skills and competencies. If you're not continuously learning, why should your employees? Show that you are interested in their success. Give your team tools, resources, and boost it needs to upskill with coaching. Make them think about their career and what they want to accomplish within the organization- it's time to coach your team.