REASONS TO GO FOR AN MBA 2021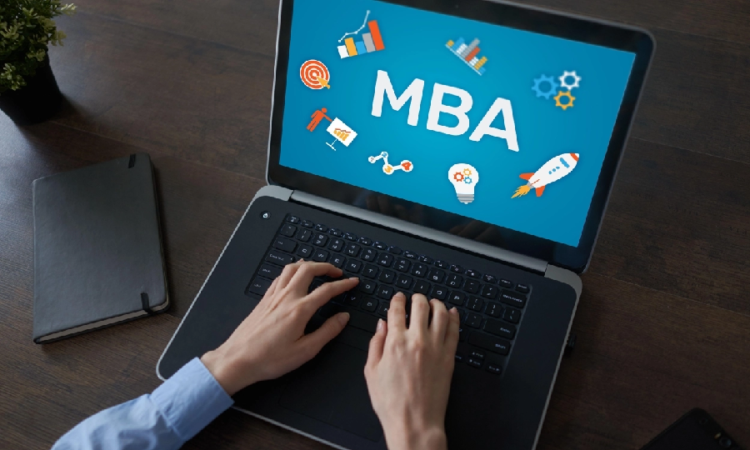 MBA is one of the most sought after post-graduate degrees opted by graduates. It is an excellent opportunity for students to make a successful career in the corporate space as it helps one secure top positions in the corporate structure. Students from diverse academic backgrounds opt for MBA all across India as It offers a steady growth trajectory for one's career. It is a good option for anyone looking for overall holistic development in one's life as it opens up new avenues for growth and improvement. It is a great learning experience for not those who wish to work in the corporate space but also for people who wish to carve their path to success and become successful entrepreneurs. So, anyone who plans to pursue an MBA might be wondering whether it is still wise to pursue an MBA in 2021? Also, why MBA after engineering?
Well, Opting for an MBA remains one of the most prudent choices one can make in one's career as it still holds great value when it comes to developing one's career. Anyone pursuing an MBA is looking forward to a bright future laden with various opportunities; corporates are growing each year and are not set to lose their growth anywhere in the foreseeable future. However, your MBA eligibility must be taken into account before you pursue the course.
Let us have a look at the top 5 reasons to go for an MBA in 2021..
A FATTER PAY-CHEQUE
One of the primary reasons that most students choose to pursue an MBA is its potential for an increased earning capacity. Many studies have pointed out how employees who have an MBA degree get paid much more than their counterparts who do not possess this qualification. Moreover, people who have an MBA are more likely to make their way higher up in the organization than others. Most CEOs of big corporates come from an MBA background.
NETWORKING
Another advantage of pursuing an MBA is that it helps you access and form an invaluable network consisting of experienced working professionals. During your years at the B school, you will end up meeting people from diverse academic backgrounds who will go on to become successful managers, recruiters, or entrepreneurs. It is an invaluable opportunity for you to interact with future business executives and entrepreneurs. This networking will prove to be of immense value when you start your corporate journey; on top of that, you will gain access to a vast alumni network.
PERSONAL DEVELOPMENT
You will gain a few things from your MBA degree that can not be easily quantified. You will develop a new outlook towards not just business management but also towards life. You will gain insight into various fields and acquire various new skills, which will go a long way to help in your personality development and personal growth. To become a successful manager, you have to acquire new skills; if you want to become an efficient manager, you need to be an effective communicator and a well-informed advisor.
ENHANCE KNOWLEDGE
Being a successful business manager requires you to master various skills and develop a multi-faceted approach to problem-solving. You will learn a vast array of diverse and different subjects ranging from accounting, finance to statistics, economics, human resource management, etc. Those who do not possess an MBA find it challenging to understand business management's intricacies and the decision-making process. An MBA will help you acquire a more in-depth insight into the nitty-gritty of the business world
CREDIBILITY
Whether you are a working professional employed in an MNC or a dedicated employee of a startup or you plan to become an entrepreneur, you will find that an MBA will offer you credibility throughout your career. In the business world, people find it easier to entrust challenging tasks to a professional who has an MBA degree than those who don't, as MBA graduates are in a much better position to understand the complexities of business management. An MBA is a mark of not only competence but also of a dedicated employee.
CONCLUSION
As we have already established above, choosing to pursue an MBA after your graduation can prove extremely beneficial for your career and your overall personal development. So, if you have any second thoughts or apprehensions about pursuing an MBA in 2021, you must immediately put them away and make the right choice, which will have a lasting impact on your career and personal development.