The Significance of GMP in the Pharmaceutical Industry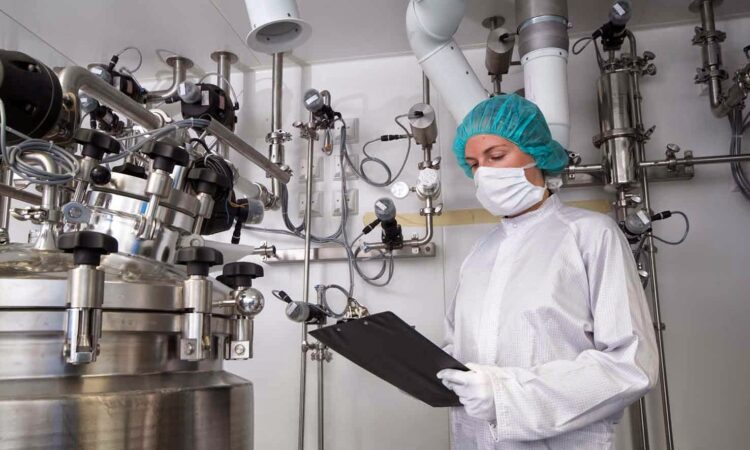 Consumers put their whole trust in the manufacturers who make the products that use daily like medicines, cosmetics, and food. There is a little doubt in the minds of consumers why preservation is so important. Manufacturers need to do everything in fostering trust and take the necessary steps to keep it. Here are a few important things you need to know.
What is GMP (Good Manufacturing Practices)?
GMP is a system that ensures goods produced by various manufacturing facilities are produced and controlled by specified quality standards. The GMP Training system covers everything from cosmetics to the Pharmaceutical Industry. It looks like every aspect of the manufacturing process is to guard against potential risks. Cross-contamination, mislabeling, and many more are a few things that GMP aims to prevent. These practices are flexible and allow companies to adjust like that to fit their specific needs. 
There are many factors to consider in GMP Training for Pharmaceutical Industry. 
Quality Management:

Quality management is the principle to focus on and ensure that manufactured products are fit to use. This ensures food and medicine meets the FDA's food and drug safety and quality measures. There should be no expired or improperly processed products and medicines that can harm consumers. 
Validation & Qualification:

It is one of the critical

steps of the manufacturing process that should be validated and ensure to meet specific GMP qualification guidelines. It also ensures the product quality remains high and reliable. 
Documentation & Keeping Record:

Keeping records is an essential part

of any company. Thus, it is also an important part of the GMP. Everything should be documented clearly and systematically. All documents can be kept in an ordered system where managers can find things easily. 
Personnel:

It relies heavily on facility personnel. One who works for the facility should be well-trained and skilled to do their assigned job. They should have a clear understanding of various GMP principles and receive training. So that they are always up-to-date with their job skills. 
Equipment:

All equipment should be regulatorily cleaned

and stored

with proper procedure. Removed, if you found any defective part. 

Handle Complaints:

This is another key factor

of

GMP including handling complaints. All companies should have their GMP complaint system for handling complaints. An ideal complaint system should include solutions for all contingencies.
Quality Audit & Inspection:

This is another step that goes into GMP inspections and good quality audits. It will help facilities in following guidelines otherwise they will be hit with serious consequences. 
Conclusion
World Compliance Seminars is one of the stop solutions for pharmaceutical, biotech, medical device, and many more certification program needs. WCS is an overall worldwide leader in providing quality life science training online. They are one of the best platforms for the GMP Certification Course online. FDA had designed these programs to protect the public's health and safety. They complete ongoing educational opportunities to maintain and enhance your career.