Easysoft Education Software Cloud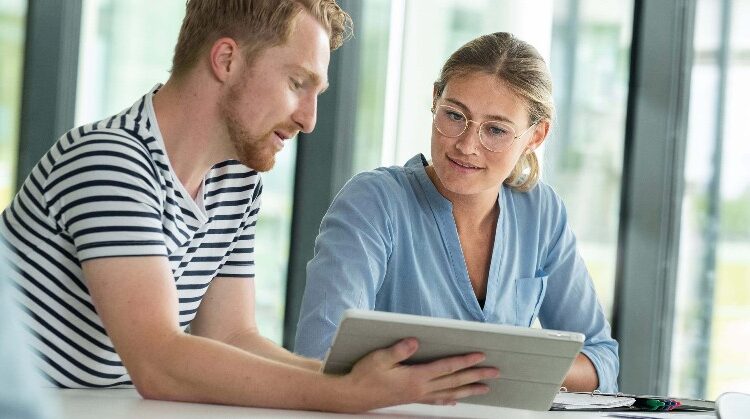 The cloud is an online combination of technological resources such as networks, servers and applications in a common space in which companies and individuals can rent a series of services and storage according to their specific needs. Today the range of services is much broader and its integration as a business solution has become extremely relevant. The same is even true with higher education management. With easysoft education, nursing education companies can work more efficiently, in terms of flexibility, costs, and scalability, including modern methods.
Improves productivity and makes the academic process more efficient
The most common use of the cloud is in e-learning platforms. Access to an institutional repository of texts and academic material increases exponentially, with which the same information catalog can be accessed by many via a single customer portal. The online management and storage of students' academic records can make curricular management more efficient, especially in higher education institutions with different campuses and headquarters. A student's paper transcript may be archived in a central repository, and an online copy can be accessed by various university departments from anywhere in the academy or university.
Reduce costs in a more significant way
Operating expenses and investment in information technologies are reduced since the university only pays for the services they use and the storage they occupy. Information technology personnel can focus on the efficiency of this operation and the coordination of cloud services with the other seminar management networks of the institution. The institution can lease certain software packages that can be used online from anywhere, significantly reducing the cost of purchasing individual or group licenses for a limited number of computers.
Promote collaborative work
Students, teachers, and administrators can access the data from their computers without installing a specific Applikation. Cloud makes the use of certain programs more flexible from anywhere. On the other hand, it facilitates the collaboration of different departments. At the same time, forms and text files, presentations or spreadsheets can be edited by different people, from any computer. EasySoft facilitates the distribution of tasks and feedback among peers.
Supports information in the event of incidents
Software specialists call it "redundancy" – information is stored in more than one place at a time. Cloud platforms host or store information on a large number of servers around the world. It allows to guarantee expedited access to information at any minute and to back up the data in the event of any physical or computer problem that affects a particular server.
Facilitates financial and HR management
Today, a teacher can issue a fee slip or sign a salary statement online, and then upload it to HR software that works similar to the banking system. There is often limited support to store data both physically and digitally. The use of these technologies facilitates the process of archiving material that is not used on a daily basis but needs to be maintained. It makes it easier to back up financial information and makes the relationship between education professionals and their employers focused on academic issues.
Improve transparency and increase flexibility
While universities need to present more and more support and performance indicators to accredit their academic quality, the use of these platforms facilitates the registration of attendance and the delivery of documentation. University staff should not spend a lot of time collecting the information, encoding it and processing it, but simply entering it into the cloud system.
At the same time, it maintains confidentiality in the delivery of evaluations such as teacher satisfaction surveys, and allows receiving external evaluations. The concept of elasticity of the cloud allows it to adapt to solution in which higher education institutions face dramatic increases in their information traffic.
Dependence on Internet network performance
This type of learning and training platform depends a lot on the state of the internet of the institution. As an increasing volume of information is handled, the consumption of internet is higher. For one thing, it is an additional cost. On the other hand, it is complex to work in contexts in which the internet service is interrupted since there is not necessarily a way to work offline.
With this balance, and although cloud software provides benefits to any higher education institution both from an administrative and academic point of view, it is recommended to verify very well what needs the institution has and who will be in charge of using it and monitoring its performance. Choosing the ideal cloud platform is not easy. It is suggested to consult with an expert.